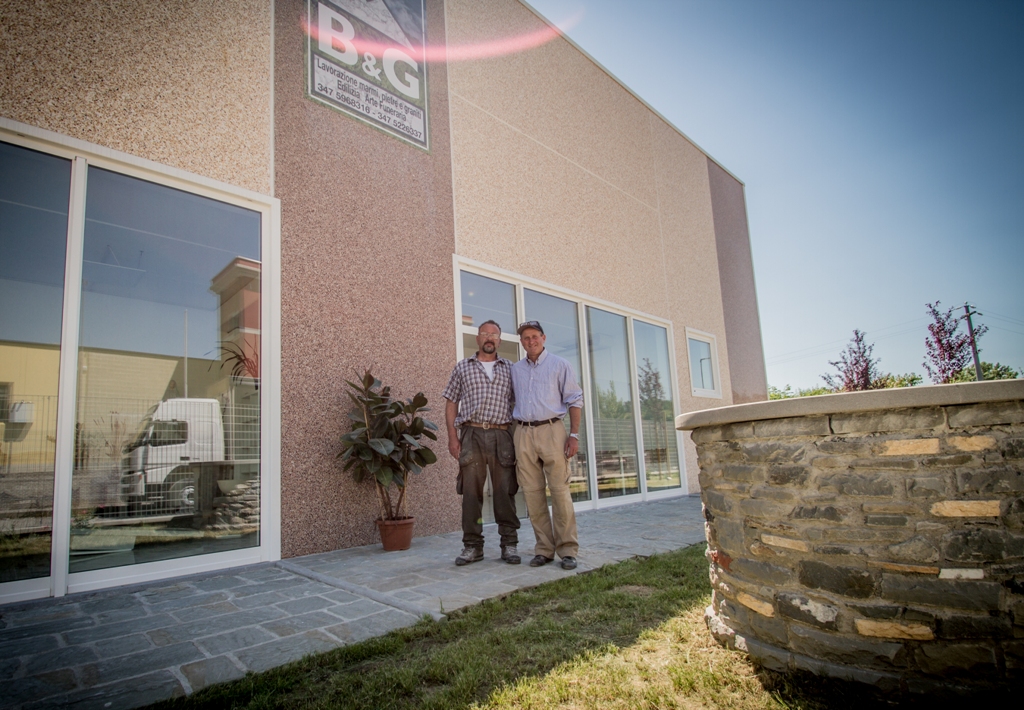 B & G marmi srl was founded by its owners, Pietro and Fabio, on the back of thirty years experience working with marble, stone and granite.
Without doubt the company's core strength is that all its products are handmade and hand finished by its highly specialized and skilled workforce, even through the application of state-of-the-art technologies and use of modern and sophisticated machinery.
Direct contact with the Customer base is the key to success and qualified staff are able to meet any requirement, following each project step by step through to its completion: from the choice of material and type of workmanship up to and including the final assembly phase, with the possibility of viewing the many samples on display in the large showroom adjacent to the laboratory and warehouse.